New Release
The Trafficking Consortium
This book has everything in it. It can happen and most likely DOES happen. And people are fascinated on the subject. They will hate Sir and love him. He's so complex. There has to be more. — Gail
A comment from a reader like you. — Aug 1, 2017
Available Free for Kindle Unlimited
Can you imagine life as owned property? Avril doesn't have to imagine it, she has to live it. The question is, can she survive it?
Read it today and find out!
Books and Stories

Read the reviews written by other readers like you. Book pages, news, free samples, and the latest postings are also available through the site menu.
 Browse Richard's blog. He tries to write new ones every few days. Links to his latest blogs will be found further down this page and on the site menu.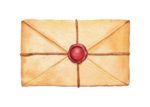 Click the envelope if you wish to send him a note. Please do, he looks forward to reading your comments and constructive suggestions.
What's New with me!
I'm happy to announce, I finally have my art gallery up and running.
I'd be very pleased if you checked it out and let me know what you think. Constructive critiques are always welcome. Links to it are in my menu and by clicking the logo.
In the meantime, check out my latest book, 'The Trafficking Consortium.' It's out now, free for Kindle Unlimited at Amazon.com.
Thanks for your support.